We're just about due for another Tomb Raider game aren't we?  The upcoming Tomb Raider title (currently slated for a 2013 release) is actually a full-on gritty reboot.  That's right, the Lara Croft we once new is being replaced with a harder-edged version…much harder.  Simply saying that this game is going to be a lot more violent doesn't really accurately explain just how intense the action is likely to be.  We're talking about all-out gore and disturbing imager here, a complete deviation from the campy Indiana Jones-ish style of the previous games.  Most noticeably, this title will feature some serious graphical improvements both in terms of environments and character models; seriously…this game looks almost unbelievable in action.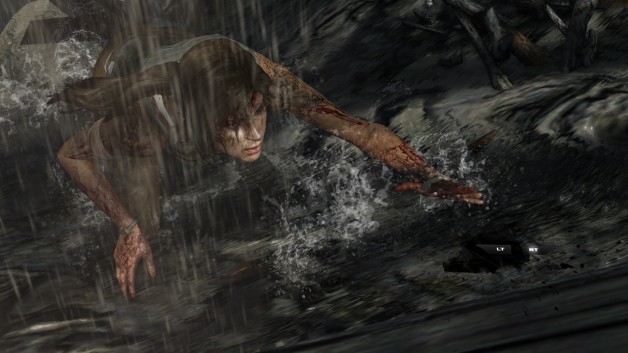 The game starts out with Lara being shipwrecked on a mysterious island.  As you might expect, there is trouble in paradise as the island is fraught with a number of dangers.   For example, the island comprising the game world for Tomb Raider just so happens to be infested with cannibalistic lunatics.  Platforming is still going to play a significant role in the core gameplay as is exploration and combat.  However, many RPG-like elements are also being included; like hunting for sustenance and upgrading your character and her weapons / equipment / arsenal.
Far from being simply a reboot, Tomb Raider is a re-imagining of the classic control scheme, the environments as well as Lara herself.  Lara is portrayed as being somehow much more vulnerable in this offering; she (as well as you) must learn to survive in the face of unbelievable odds and seemingly senseless violence.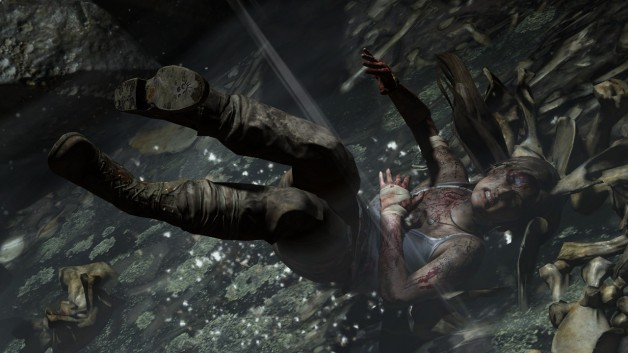 Although this is pure speculation on my part, it seems as though this upcoming entry into the Tomb Raider pantheon is prepping us for a much more, dare I say, survival horror-tinged direction for the series.  In all seriousness, this latest entry is shaping up to look more like a Resident Evil game than anything we've come to expect from Tomb Raider.  However, please don't interpret this as any kind of negative association or attribute, Tomb Raider looks like its going to be quite incredible.