If the insane numbers of hours gamers collectively sunk into the original Black Ops are an indication of anything it's that the game series is a strong force to be reckoned with. When the original Black Ops was released it almost immediately became the multiplayer title that both PS3 and 360 owners were drawn to. Perhaps this is due to its excellent graphics, stunning gameplay, monumental multiplayer or the inclusion of the somewhat unexpected "zombies" mode; whatever the reason, the Black Ops franchise is now synonymous with quality gaming and good times.
Naturally, this makes the prospect of another Black Ops release from Treyarch into a major event of epic proportions. Although we only have a few videos, screenshots, storylines, character details and speculation to draw upon at this point, all signs point to Black Ops 2 being superior to its predecessor in nearly every way imaginable. First off, the multiplayer facet of the game is going to be receiving new mobile weapons and capabilities (like the very imposing CLAW). But the real news with regards to this game is that Treyarch seems to be breaking new ground in terms of campaign design.
Up to this point, it's been pretty much a given that multiplayer-driven action shooters will feature largely linear stories and level design, all of that might be soon changing with the release of Black Ops 2 however. That's right, in the same way that titles like Crysis 1 & 2 were able to blend linear and sandbox-style design, Black Ops 2 will finally present gamers with the opportunity to veer away from heavily scripted events and approach certain situations in highly original ways. In fact, through the addition of something Treyarch has labeled "Strike Force Levels", players will actually be able to make certain choices which will directly affect the campaign itself! This is rumored to be achieved through the player's ability to assume control of other assets on the ground during a particular objective sequence. Sure, it sounds suspiciously a bit like the way combat is approached in franchises like "Battlefield", but hey, who said that was a bad thing?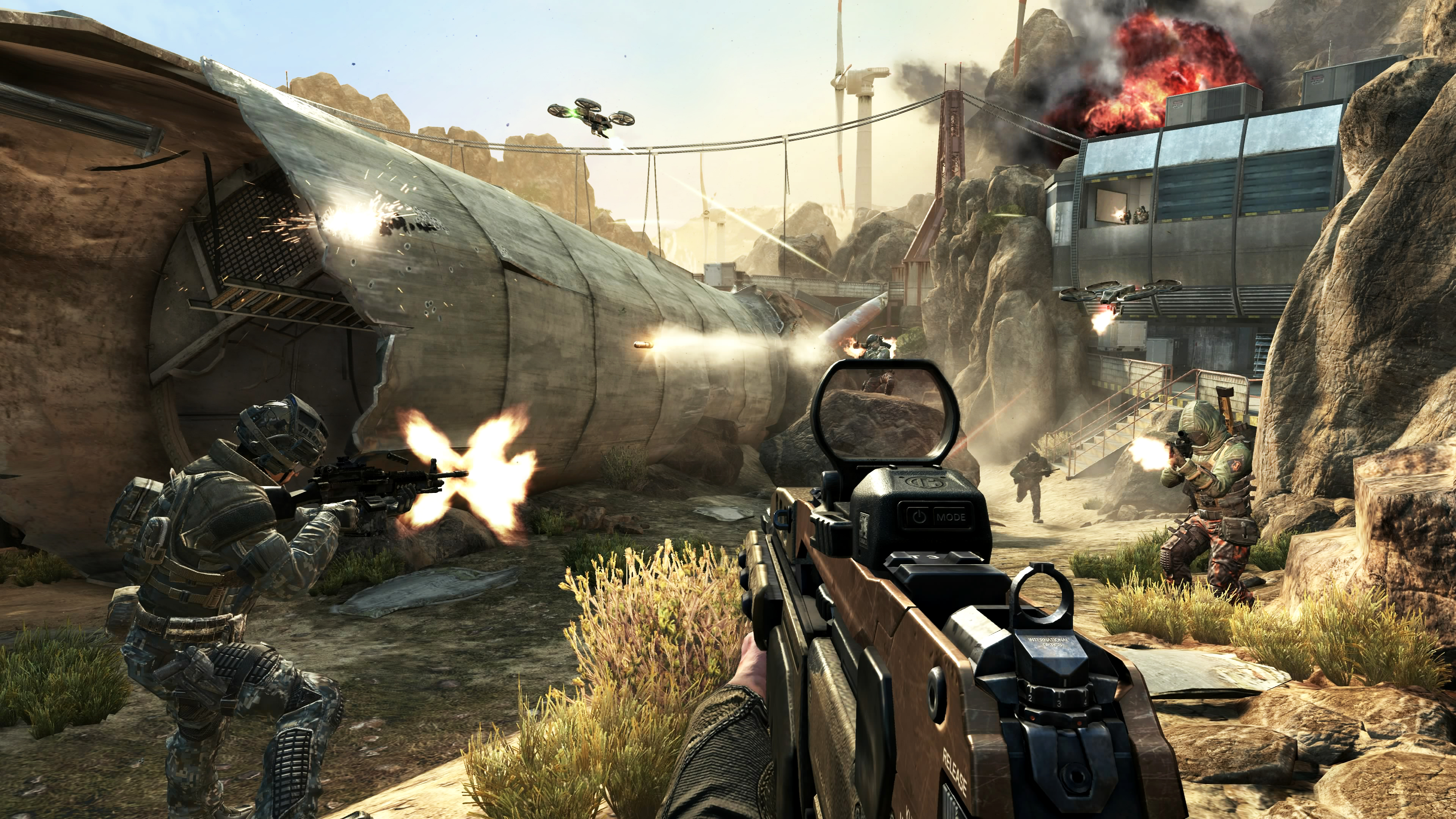 As far as the campaign is concerned, it will feature a very deep story that's very modern, as well as riddled with twists, turns and international intrigue (something that's become very commonplace and expected from games of this genre). The "Zombies" mode is also being overhauled to and is slated to offer players even more options than they ever thought were possible. Additionally, the game will feature a riveting score produced by none other than Nine Inch Nails' Trent Reznor. Black Ops 2 is slated for a November 2012 release, and it's even been rumored that there might be a Wii U version in the works to compliment the standard PS3, PC, Xbox 360 releases.