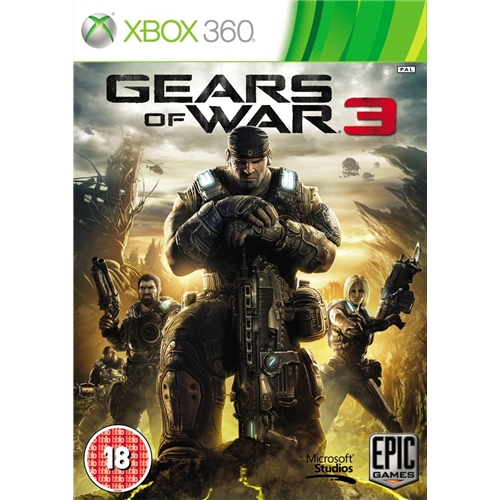 After a long wait, Gears of War 3 is finally here!  But does it live up to all the hype?  Let's get the skinny on what the latest "gears" release has to offer. 
All of the staples of a Gears of War experience are featured here, in generous quantities.  For fans of the franchise, gears 3 perfectly and emotionally wraps up the trilogy in a most monumental fashion.  But enough about that, what about the gameplay, what's new?  Like the other two gears titles, Gears of War 3 also features excellent co-op and multiplayer capabilities.  Everything gamers loved about the two previous games is here in force, including a more adaptive version of horde mode which should challenge even the most intrepid gamer.  But the real draw of this amazing title is its breathtakingly awesome campaign.
Trying to explain how amazing this campaign actually is, might not be possible; you have to experience it for yourself.  Aside from the incredible and addictive gameplay, the locations featured in the game are visually spectacular as well and really add a lot to the whole experience.  The same cast of characters makes an appearance in this title with the addition of a new female squad member, Sam.  Players are also likely to get hours upon hours of enjoyment out of the multiplayer modes as well.  All of the familiar modes from Gears 2 return in Gears 3, with the addition of Beast mode.   Beast mode literally puts you in the shoes of the locust, squaring off against your human adversaries.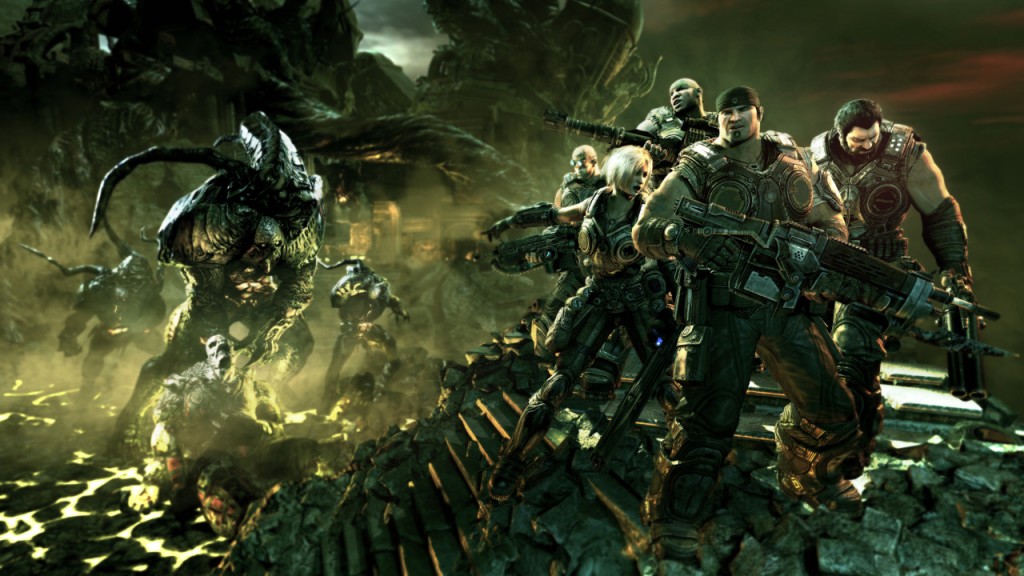 Everything about Gears of War 3 is top-notch; the visuals, the gameplay, the sound, design, storyline, and music.  There simply aren't any weak aspects to take not of in Gears 3; this title is a shining example of what a scripted 3rd person shooter can, and should do for gamers.
9 / 10