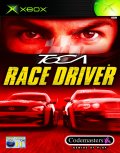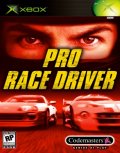 TITLE TOCA Race Driver (AKA PRO Race Driver)
GENRE Racing
PLATFORM XBOX
DEVELOPER Codemasters
US PUBLISHER Codemasters
UK PUBLISHER Codemasters
NORDIC PUBLISHER Codemasters
ONLINE PLAY No
Media Screenshots:
SCREENS ADDED: 13 Mar-2003
SCREENS ADDED: 03 Dec-2002
Official Fact Sheet:
TOCA Race Driver delivers a racing experience packed with 42 real touring and sports cars, 13 championships and an incredible 38 internationally renowned race circuits. New to the Xbox edition is the introduction of a qualifying round to championship races; in Australia's championship players will experience the 'Shoot out' qualification system.
Increasing the on-track competition, the Xbox edition will make any driver's adrenaline race with up to 20 cars tearing up the track simultaneously, six more cars than in the original game.
When you've got up 20 cars on track at once, motor sport's most aggressive exhibition of racing results in spectacular damage and it can all be seen in stunning graphical detail, thanks to an advanced graphics engine. The visual capabilities of the Xbox enables greater draw distances, increased texture size, greater colour depth and detailing, such as fully modelled wheels, and more dramatic particle effects.
TOCA Race Driver is the evolution of racing games, uniquely blending a cast of game characters with the sport's real-life drivers, locations and championship events.
The game gives players one central character – Ryan McKane – to connect with and wraps the high-speed race action in real-time generated plot-driven cinematic sequences.
The roar of the cars' engines will sound better on Xbox on with support for Dolby Digital Surround 5.1 and feature high quality samples, reverberation and environmental audio effects.