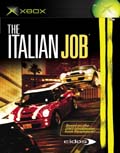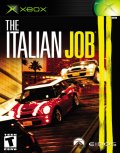 TITLE The Italian Job
GENRE Action
PLATFORM XBOX
DEVELOPER Black Rock Studio
US PUBLISHER Eidos Interactive
UK PUBLISHER Eidos Interactive
NORDIC PUBLISHER Eidos Interactive
ONLINE PLAY No
Media Screenshots:
SCREENS ADDED: 16 Jun-2003
SCREENS ADDED: 06 Jun-2003
Official Fact Sheet:
The Italian Job lets gamers recapture the high-octane thrills of the blockbuster movie. Taking on the role of Charlie Croker and his gang members, you are left for dead in Venice after being double-crossed during one of the biggest gold bullion heists ever. Now you and your team of professional thieves must wreak vengeance on the man who betrayed you and reclaim the gold. In order to achieve this, you need to create the biggest traffic jam in L.A. history and attempt your getaway in super-charged new MINI Coopers.
The Italian Job game features three modes of play — Story Mode, Circuit Racing and Stunt Driving. The Story Mode is based on the film's plot and features 15 different missions utilizing a large range of vehicles and gameplay styles. Players will also be able to challenge friends in The Italian Job using its split-screen two-player mode. Gamers will create havoc on the streets of L.A. as they drive at break-neck speeds through environments based on movie locations including Hollywood Hills and Downtown L.A. plus over-the-top off-road settings such as the city's subway station and storm drain system.
Story Mode based on the film's plot featuring 15 missions with a variety of gameplay styles
Circuit Racing for 1 or 2 players (split-screen) around tracks based on locations from the film
Test your driving skills to the limit in the Stunt Driving offering you the chance to control a Mini Cooper over various obstacle courses
Environments based on locations from the film including the Hollywood Hills, Downtown LA and the city's Metro and storm drain system
Tear through the streets of LA in a variety of vehicles ranging from the new Mini Cooper and muscle car to an armoured truck and cable van
Cutting edge graphics engine running at a constant 60 fps (frames-per-second) with highly detailed textures and spectacular graphical effects
Exhilarating car handling and realistic damage model including body deformation and component removal
The story unfolds through the use of cinematic cut-scenes and voice-overs
Hidden extras including movie footage, interviews with the film's cast, film stills, concept art etc.