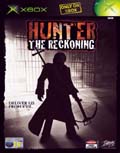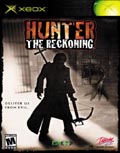 TITLE Hunter: The Reckoning
GENRE Action
PLATFORM XBOX
DEVELOPER High Voltage Software
US PUBLISHER Interplay
UK PUBLISHER Avalon Interactive
NORDIC PUBLISHER Avalon Interactive
ONLINE PLAY No
Media Screenshots:
SCREENS ADDED: 22 Mar-2002
Official Fact Sheet:
Set in White Wolfs World of Darkness, Hunter: The Reckoning is a third-person action-shooter where players take the role of one of four unique hunters ? Deuce, a biker ex-con, Father Cortez, a prison chaplain, Kassandra, a raver chick and Samantha, a tough ex-cop. Armed with a variety of fearsome weaponry, players will battle it out with a plethora of supernatural enemies. Non-stop heart-pumping action, combined with outstanding graphics bring the true spirit of Hunter: The Reckoning to life, and give players a taste of the World of Darkness.
There is evil everywhere? most people just can?t see it. Monsters are hiding among us. They are our babysitters, our policemen, our bartenders, even our friends. Once you realize it?s around you there?s no way for you to ignore it, messages are sent, magical powers are received forcing you to realize that your only job now is to take back the world from the monsters that seek to destroy it. You have become a Hunter!
Single or multiplayer madness! 1 ? 4 Hunters battle evil ? all on the same screen.
Non-stop action through 23 heart-stopping environments, including a cemetery, gothic church, train station and prison.
Unload both barrels on 20 types of monsters from zombies to werewolves to vampires, including 7 insane boss characters.
Deal out the damage with over 20 melee, ranged and spell weapons including axes, shotguns, swords and flamethrowers.
Secret Unlockable characters and character variants for gamers to discover.
Take apart your enemies piece-by-piece by dismembering heads, arms and legs.
Movement Independent Targeting technology makes use of both analog sticks to allow the player to simultaneously move and shoot in different directions.
Characters skills and stats improve throughout the game to make them even more deadly.