Mixed Martial Arts is not a sport for the faint hearted, but many existing games in the genre such as EA's MMA and UFC 2010 don't really reflect this in their determination to keep things PG. This latest entry to the MMA genre from 505 Games is different. If you aren't a fan of watching your opponent's blood splatter the canvas, fighting it out in seedy strip clubs and twisting a man's arm until you hear the snap in your gaming then this won't be the title for you. However if you are looking for a game that brings brutality into the MMA, along with an arcade feel that certainly makes it more accessible to play, then this is certainly something you'll enjoy.
Storyline
Supremacy MMA isn't a licensed MMA game. This is what provides developer Kung Fu Factory to go crazy with the violence but also means you will only find five officially licensed fighters within the character role. Unless you're an avid fan of this form of fighting that really won't matter to you though, as there are plenty of other characters to choose from.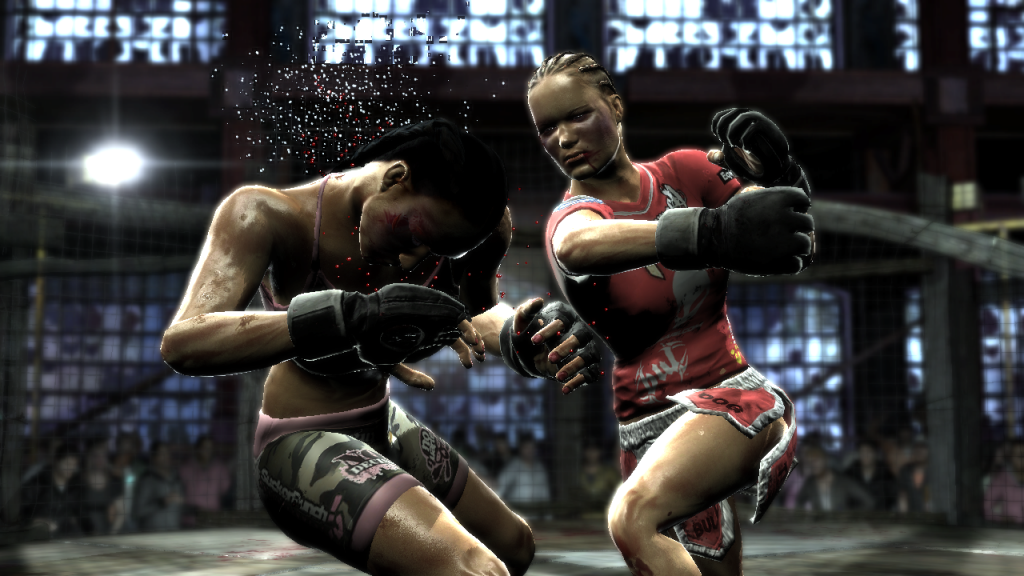 And more than that, each character found within the game has their own story, explained to us through the use of motion comics. This is your chance to learn how an ex-SAS soldier found his way into the ring, or the fighter that learnt his moves trying to survive in prison. Some of the stories are obviously over the top, but it's still nice to see some story within an MMA game.
Gameplay
Instead of focussing on the complexity of the many moves in an MMA fighter's arsenal, Supremacy tries to open the game genre up to the general public with something of an arcade feel. While this has certainly turned off the diehard fans, it also means that the game is opened up to the general public who don't want to bother with learning every little move, instead wanting to jump into the action. When we say arcade we don't mean that the fighters are imbued with any form of magical powers, just that controlling your chosen character is less of a technical exercise and more entertaining.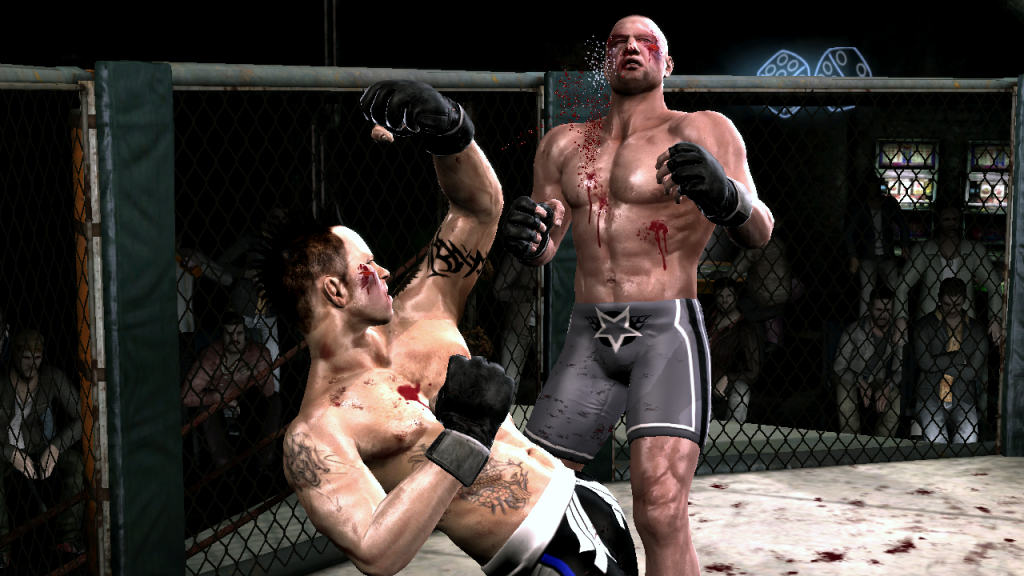 The different characters featured within Supremacy MMA come complete with their own set of token attacks and moves. While three of the face buttons on your controller will manage your kicks, punches and clinches, it is through the use of different directional moves or multiple button presses that these special moves will come out to wallop your enemies into submission. The ability to parry attacks is also included in the basic mechanics of the game, and makes it entirely possible and incredibly satisfying to deflect the attack of your enemy fighter, only to follow up with a devastating blow of your own.
Throughout the career mode of Supremacy you will find yourself earning experience points for your character. These points can be used to access additional skills to add to your destructive repertoire, keeping things interesting as you progress through the many different venues on offer to fight your way to the top. Online play also ensures that you'll find plenty to do once you're finished with the campaign, with different modes to enjoy either locally or via an internet connection.
Conclusion
If you live and breathe MMA then you are more likely to find Supremacy MMA an annoyance than an entertaining experience. The action is not exactly true to life, and the arcade feel simplifies the complexities of the sport. However this is the same reason that will make the game appeal to those that simply want to jump straight in the ring to start breaking bones. Supremacy MMA should not be played by the faint hearted, but if you like the thought of a gritty fighting arena filled with the blood of your foes then this is just the game for you.
Rating – 7 / 10
Pictures
Visit