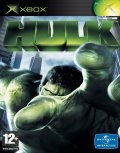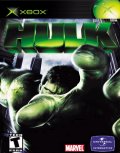 TITLE The Hulk
GENRE Action
PLATFORM XBOX
DEVELOPER Universal Int. Studios
US PUBLISHER Vivendi Games
UK PUBLISHER Vivendi Games
NORDIC PUBLISHER Vivendi Games
ONLINE PLAY No
Media Screenshots:
SCREENS ADDED: 25 Apr-2003
SCREENS ADDED: 17 Mar-2003
Official Fact Sheet:
Since his creation by Stan Lee in 1962, the Hulk has become one of Marvel?s most well known and popular characters around the world. Expanding from his comic-book origins, the Hulk has been seen in video games, books, TV and countless other mediums. Now, with the release of the blockbuster Ang Lee film in Summer 2003, Universal will bring the Hulk to life like never before.
Troubled scientist Bruce Banner and his enraged alter ego, Hulk, battle against the terrifying forces of the Leader – a gamma villain intent on using the Hulk?s gamma energy to unleash a relentless army of gamma creatures on the world. Betrayed by his long-time colleague and mentor, Professor Crawford, Bruce releases the essence of Hulk into the Orb (the successor to Bruce?s Gamma Sphere ? used in the film). Now, Bruce must pursue the Orb and its mysterious possessor through San Francisco, into the Freehold of Alcatraz, out of heavily guarded military installations and finally to the terrifying, surreal Freehold of the Leader himself. By facing his own shattered identity, Bruce will overcome the insane intentions of the Leader.
Two types of gameplay ? employ the powers of brains and stealth as Bruce Banner or take control of the incredible strength and rage of the Hulk
30 massive, highly-detailed levels featuring environments both directly from the film and exclusive to the game
SMASH HULK — Fully destructible and interactive environments ? virtually anything can be manipulated, picked up, destroyed or used as a weapon. The Hulk can smash through walls, use semi-trucks as weapons, throw enemies through walls and more
THE ULTIMATE VILLAINS — Intense boss battles ? the Hulk will battle it out against gamma-enhanced super villains like Flux, Rampage and Half-Life
Hollywood quality voiceover featuring members of the actual film cast, including Eric Bana as Bruce
DEVASTATING ATTACKS — Take down the Hulk?s foes with more than 25 killer attacks, including super attacks like the Sonic Clap and Gamma Slam