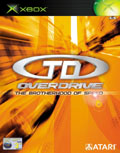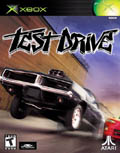 TITLE TD Overdrive (AKA Test Drive)
GENRE Racing
PLATFORM XBOX
DEVELOPER Pitbull Syndicate
US PUBLISHER Atari
UK PUBLISHER Namco Bandai Partners (Atari)
NORDIC PUBLISHER Namco Bandai Partners (Atari)
ONLINE PLAY No
Media Screenshots:
SCREENS ADDED: 01 Dec-2005
Official Fact Sheet:
Featuring over 20 licensed exotic sports cars and all-American muscle cars, TD overdrive allows the player to either race the sleek, sophisticated super cars such as the Jaguar XK-R and the Nissan Skyline, or the raw brute power of the American speed machines such as the Ford Mustang and the Plymouth Cuda, something no other racing game can boast. Exact digital and aural recreations of their real-world counterparts, all of the cars in TD overdrive also contain ultra realistic behavioural physics.
Along with a unique range of cars, TD overdrive also features 4 real-world locations including London and San Francisco. These have been recreated with painstaking detail to be actual living, breathing cities. Traffic will react as it does in reality with vehicles stopping at traffic lights and crossing at intersections. Pedestrians will jump out of the way to avoid being hit. Roadside objects can be collided with and destroyed, all of these features adding to the depth and immersion of a game that is the ultimate test of man and machine.
Over 20 of the most sought after sports cars and American muscle cars including the Dodge Viper GTS, Aston Martin DB7 Vantage, Nissan Skyline, Ford GT40 and Dodge 69 Charger
4 real-world, living cities including London and San Francisco
Fully interactive environments including unpredictable traffic, reactive pedestrians, fully destructible roadside objects and police chases
Great licensed music on the new Test Drive radio station
Multiplayer option with up to 2 player split-screen
Stunning weather effects including fog, rain, snow and hail, all interacting with the vehicles such as rainwater splashing off the cars and sunlight reflecting off the road