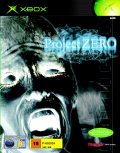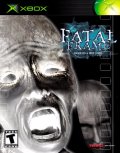 TITLE Project Zero (AKA Fatal Frame)
GENRE Action
PLATFORM XBOX
DEVELOPER Tecmo
US PUBLISHER Tecmo
UK PUBLISHER Microsoft
NORDIC PUBLISHER Microsoft
ONLINE PLAY No
Media Screenshots:
SCREENS ADDED: 01 Jan-2006
Official Fact Sheet:
Project Zero takes place in a dilapidated, haunted mansion and nearby surrounding area. Unlike other survival horror games which focus on heavy combat with traditional weapons such as handguns and shotguns, the unique twist in Project Zero is that the player needs to use a camera and take pictures of the supernatural beings to dispose of them. The designers focused heavily on developing a creepy, unsettling game atmosphere, complete with darkened hallways, sticky cobwebs, and rotting staircases.
A variety of new hidden costumes for Miku (the heroine) to unlock.
Updated interior items and additional 3D objects spread throughout the game. The development team paid even closer attention to specific details on this new version while creating their authentic Japanese haunted mansion to give it an even more eerie atmosphere.
More than 10 never-before-seen rare ghosts will bring new terror to the Xbox version, where consumers will encounter an even more terrifying experience.
New final game play mode called the Fatal Mode. This final terrifying level which includes increased difficulty during battle and a new enemy story will increase the fear factor in this final bone-chilling chapter of the game.
Once the player has beaten the Fatal mode they will experience an alternative ending that promises to reveal new answers to some of the mysteries surrounding the Himuro mansion.