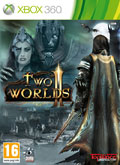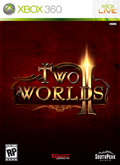 TITLE Two Worlds II
GENRE RPG
PLATFORM XBOX360
DEVELOPER Reality Pump
US PUBLISHER South Peak Interactive
UK PUBLISHER South Peak Interactive
NORDIC PUBLISHER South Peak Interactive
ONLINE PLAY TBA
Media Screenshots:
SCREENS ADDED: 02 Apr-2010
SCREENS ADDED: 20 Mar-2008
Videos:
Official Fact Sheet:
A trip to the swamps will demonstrate the breathtaking experience that Two Worlds II has to offer. The result of Reality Pump?s extensive technical development, the game?s environment has been painstakingly created to fully immerse the player into the Antaloorian universe. For example, the marshy ground sucks at the character?s feet hindering his movement more so then if he was on dry land. Additionally, dynamic sounds have been constructed to further demonstrate the game?s attention to detail. When the hero steps into the marshy ground, he will hear a terrifyingly disgusting squishing noise that will make the player cringe with delight.
Luckily, there are many wooden paths and stakes placed throughout the swamp, which will allow the player to traverse the treacherous terrain with more ease. However, whether you can use the comfortable paths and bridges without paying a toll depends on the disposition of the local residents ? and you better believe that ?Have a good day!? does not pass their lips on a regular basis. But let?s face it?would you be bubblin? over with joy if you had to wake up every day to drizzling rain and tendril of swamp mist?
Flexible quest system often allow for multiple paths to completion, and ensuing results
Countless side quests provide enlightening revelations and useful rewards
Unique combat system – consisting of different types of melee attacks (e. g. thrust strikes, jump strikes) and an active blocking system. Also players can equip special items such as a torch (which can be used in combat) and deadly daggers.
Inclusion of a free-roaming, player controlled camera via the "Oculus" objects collectible throughout game provide an unparalleled level of environment exploration, and even add depth to combat tactics in special cases.
Incorporating physical effects directly linked to light sources raises the benchmark for atmospheric effects. Lantern lights swinging and spinning cast moving shadows while torches cast embers into the air slowly losing their luster as they drift towards the ground, all integrated in real time and providing a truly unique realism.
Revolutionary magic system: DEMONS – enables players to create their own spells from predefined effects. Spells make use of the game's physics system to create special effects such as storms, push waves, and repulsing auras
Different ways of travelling: by foot, portals, boat and by horse. Players can setup their own teleports in locations that they wish.
Hundreds of different weapons and armaments including CRAFT system allows equipment to be upgraded and grow alongside hero, and have certain color characteristics customized
Diversity of mini-games injects a fresh air of variety into standard play. Challenging dexterity with lock-picking, patience with pocket-picking, and strategy with dice games the experience never grows stale
Extensive multiplayer mode offers a degree of versatility unlike anything in the genre with five distinct game modes. Test your merits against other players in the Arena Mode, team up with up to eight friends in the Adventure Mode, or build and care for your own town and countryside in the Village Mode
All-new GRACE game engine, designed specifically for Two Worlds II, powers state-of-the-art technology and graphics