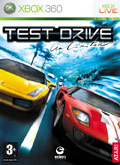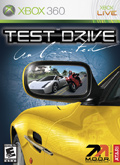 TITLE Test Drive Unlimited
GENRE Racing
PLATFORM XBOX360
DEVELOPER Eden Games
US PUBLISHER Atari
UK PUBLISHER Namco Bandai Partners (Atari)
NORDIC PUBLISHER Namco Bandai Partners (Atari)
ONLINE PLAY Yes
Media Screenshots:
SCREENS ADDED: 24 Aug-2006
SCREENS ADDED: 15 Aug-2006
Videos:
Official Fact Sheet:
On the one hand Test Drive Unlimited is the world?s first M.O.O.R. (Massively Open Online Racing) game, giving players an unprecedented online experience, but on the other hand Test Drive Unlimited is without doubt the ultimate automotive experience for car and bike enthusiasts alike whether they play through the game on or offline. In-game, players can visit the most sophisticated car and bike dealers to look at and purchase new vehicles or simply take them for a test spin. Players can then participate in 8 player races on or offline and take any of their vehicles for a cruise around more than 1000 miles of diverse Hawaiian roads. Further, players can collect and trade rare performance parts and customise each vehicle to make it one-of-a-kind. Additionally, gamers win races, challenges, missions and tournaments to earn credits and purchase new cars, bikes, rare performance parts, clothes, apparel, homes and garages.
Test Drive Unlimited is redefining the racing genre online with M.O.O.R. (Massively Open Online Racing) allowing thousands of gamers to meet up in the same game world simultaneously and race against up to 7 other players at one time. The seamless online connection offers unlimited new challenges, opponents and competitions as well as monthly additions of vehicles, aftermarket parts, clothes and apparel;
Incredibly realistic rival driver AI in the single player game, almost indiscernible from the real thing.
More than 125 licensed vehicles from exclusive manufacturers including Ferrari, Lamborghini, Ducati, Aston Martin, Mercedes, Saleen, Shelby, and Jaguar;
Realistic cars and bikes: Amazing render quality and unrivalled interior details including full car functions such as radio, electric windows, horn, wipers and more;
Personalisation: Upgrade each car or bike with options from the actual manufacturers? catalogue. Players create characters, buy new homes and garages, and tune and upgrade vehicles with aftermarket parts;
Create challenges or races from more than 50 game rules and settings. Upload self-created challenges online to become part of the player community;
A gathering of communities: Players can create or join a club to talk, chat, trade, race or organize club-based competitions and tournaments;
Simplified match making and division based rankings make this game the most comprehensive and accessible online racing experience.