The latest entry to the city-building simulation Tropico series may offer more of what we're used to from developer Haemimont Games AD, but with a massive game space to enjoy and improvements across the board, this is certainly a title to excite fans of the simulation genre. Although Tropico 4 is a game that doesn't take itself too seriously, playing with the politics of your island society as you take control of El Presidente, a Latin American dictator, is sure to appeal to anyone's sense of power. If you fancy putting down the assault rifle for a complete change of pace, this title for the Xbox 360 could be just what the doctor ordered.
Gameplay
Your island is yours to run as you please within Tropico 4. If you've always fancied taking on the role of tyrannical tyrant, controlling the populace by crushing your opponents and taking bribes for your own off-shore bank accounts then go right ahead! Or perhaps you are more inclined to create the perfect civilisation with free education and healthcare for all; that's another option. As the overlord of your humble subjects you can always get what you want, but you will need to keep the community relatively happy as you start to complete missions to invade other islands.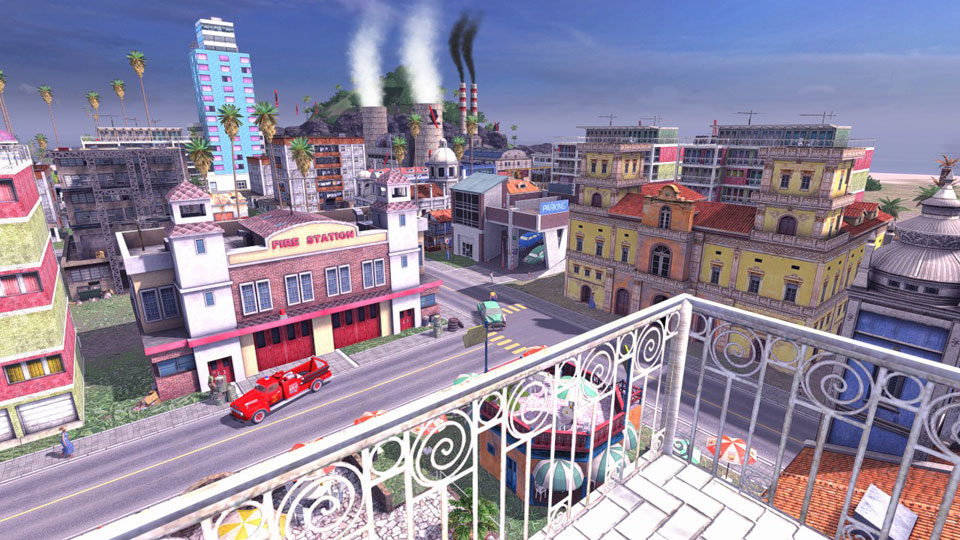 There is no denying that Tropico 4 is a bit daunting to a beginner. The complex entanglement of menus can be a bit on the overwhelming side at first, but fortunately you aren't thrown in at the deep end without any help. Your team of advisors will be by your side from the outset, and will initially offer you useful advice concerning your realm through a selection of less-than-subtle hints. It is also possible to slow the passage of time to help you to get a handle on everything that's going on around you; something that will certainly help as you start to appreciate the many complexities of the game.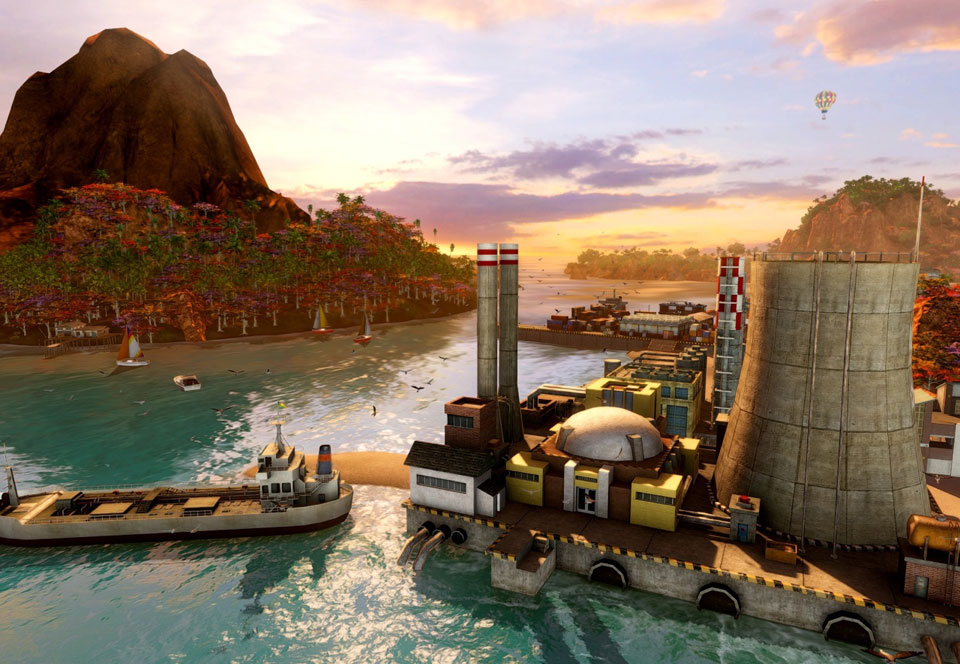 Working to any government model you so desire and gradually establishing a viable and thriving economy are two of the great challenges in Tropico 4, but there are other more random elements to contend with. Natural disasters have always features within the Tropico series, but this time they are bigger than ever before! Tsunamis and hurricanes are common within the islands, but even volcanic eruptions could bring all of that wonderful progress that you've made crashing down around you. Mother Nature's wrath is a consideration that you will need to think about throughout the campaign; your civilians might not be too happy if you've been siphoning all of your profit to your own Swiss bank account when a tornado destroys everything they hold dear! Outside of the campaign you will have more control over the frequency of these natural disasters, should you get tired of rebuilding your island community after every eventuality.
Graphics
Tropico 4 does bear a strong resemblance to its predecessor in the graphics department. There aren't any enormous upgrades to this particular facet of the game, but you will notice that everything looks just that little bit more polished. The scope of the game is perhaps the most notable difference; with a map four times the size of the one in Tropico 3, the graphics engine does a good job of showing off this additional game space.
Conclusion
An additional level of detail and a far greater map size are perhaps the two characteristics that distinguish Tropico 4 from its predecessor. With control over almost every detail culminating in the ability to literally hand pick every employee for your buildings; this is a game that is sure to please anyone with an interest in simulation.
Rating – 8 / 10
<!-comments-button-->